Precision starts with us.
ZERA develops, manufactures and sells devices and systems for producing, measuring, testing and calibrating electrical quantities. Our focus lies in meter and instrument transformer test systems as well as e-mobility (testing of charging stations).
Utilities, test laboratories and instrument transformer manufacturers are among our customers worldwide.
Independent and customer-oriented
ZERA is a company, led by its employees and has its main headquarters in Königswinter on the Rhine. Currently, over 100 employees are committed to precision of the highest quality. Our sales partners in over 70 countries guarantee the best technical consulting services on location.
Founded as the "Zähler-Eich-und-Reparatur-Anstalt"(Meter-Calibration-and-Repair-Institute) in 1920, ZERA evolved from a service provider for meter calibration into a highly specialized producer of testing technology. We are members of the FNN team of experts and share information and experience with metrological institutes around the world.
ZERA Code of Ethics
As a company with a history of more than 100 years, we have a commitment to our business partners, to all those involved in business life and especially to our employees.
We – ZERA GmbH and its employees – therefore assume a special degree of responsibility.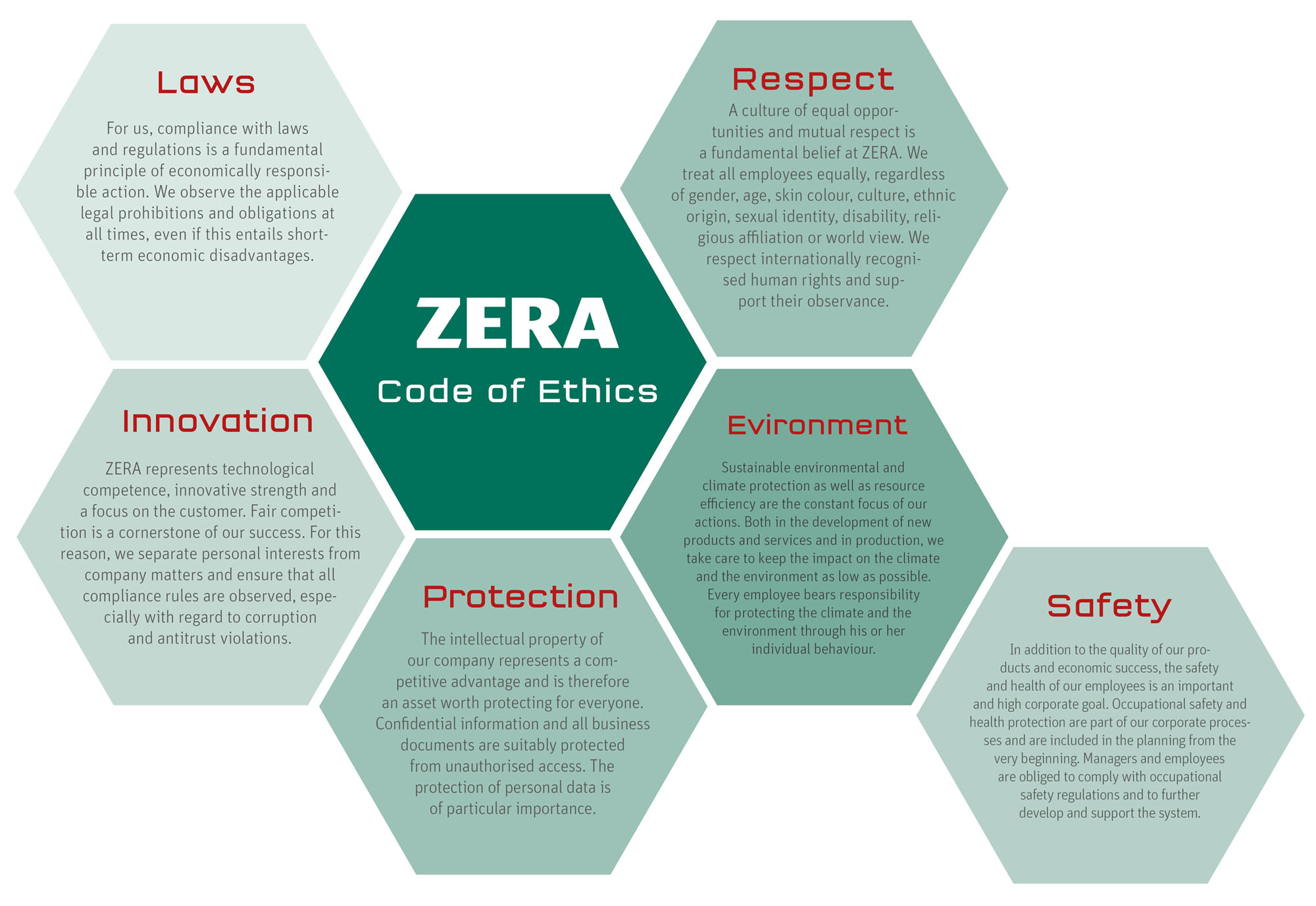 Quality from tradition
ZERA is a company with a long tradition. We are experts in the manufacture and development of innovative measurement technology. Since the founding days, our thinking and actions have been focused on the development of the latest technologies and on the best quality.
Fair and binding
Decisive for us is a fair, long-term and cooperative relationship with each other as well as with our customers and representatives. ZERA has been an employee-managed company since 2001.
At our location in Königswinter, we manufacture high-quality, reliable products "made and managed in Germany". And from here we export all over the world. We are supported by our own representatives in more than 70 countries and our sales engineers: This way we are always close to our customers.