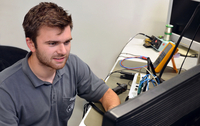 "With my maths and physics classes and my interest in electrical engineering, the cooperative study at ZERA is perfect for me. After 4.5 years, I completed a degree as an electronics technician and a bachelor's degree."
Lukas, our first student at ZERA for Electrical engineering, started on 1st August, 2021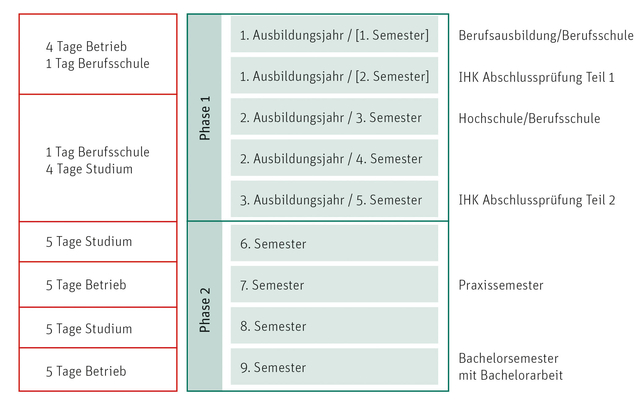 Vocational training and academic study
Job description only available in German language.
Dauer: 4½ Jahre (9 Semester)
Ausbildung: Elektroniker/-in für Geräte und Systeme bei der ZERA GmbH Königswinter und dem Berufskolleg Hennef
Studium: Elektrotechnik an der Hochschule Bonn-Rhein-Sieg, Campus St. Augustin
Abschluss:
Elektroniker für Geräte u. Systeme (IHK)
Bachelor of Engineering (B.Eng.) in Elektrotechnik
Ablauf von Ausbildung und Studium:
1 Jahr ZERA GmbH und Berufskolleg
1½ Jahre Hochschule und Berufskolleg
2 Jahre Hochschule und ZERA GmbH (Praxissemester)
Voraussetzungen/Interessen:
Hochschulreife mit gutem bis sehr gutem Abschluss in Mathematik und Physik
Begeisterungsfähigkeit für technische Themen
Teamfähigkeit
Die Hochschule Bonn-Rhein-Sieg bietet hier weitere Infos:
https://www.h-brs.de/de/emt/studienangebot/bachelor/elektrotechnik-kooperativ
Send your application for 2022 or 2023 by e-mail with a cover letter, CV and references to jobs@zera.de.